Taos Bowling Leagues
Bowling Leagues at Gutters are ROCKIN' and ROLLIN'. Here are the current top scores out of all the leagues so far since 2018! Please consider joining a bowling league, we have something for everyone!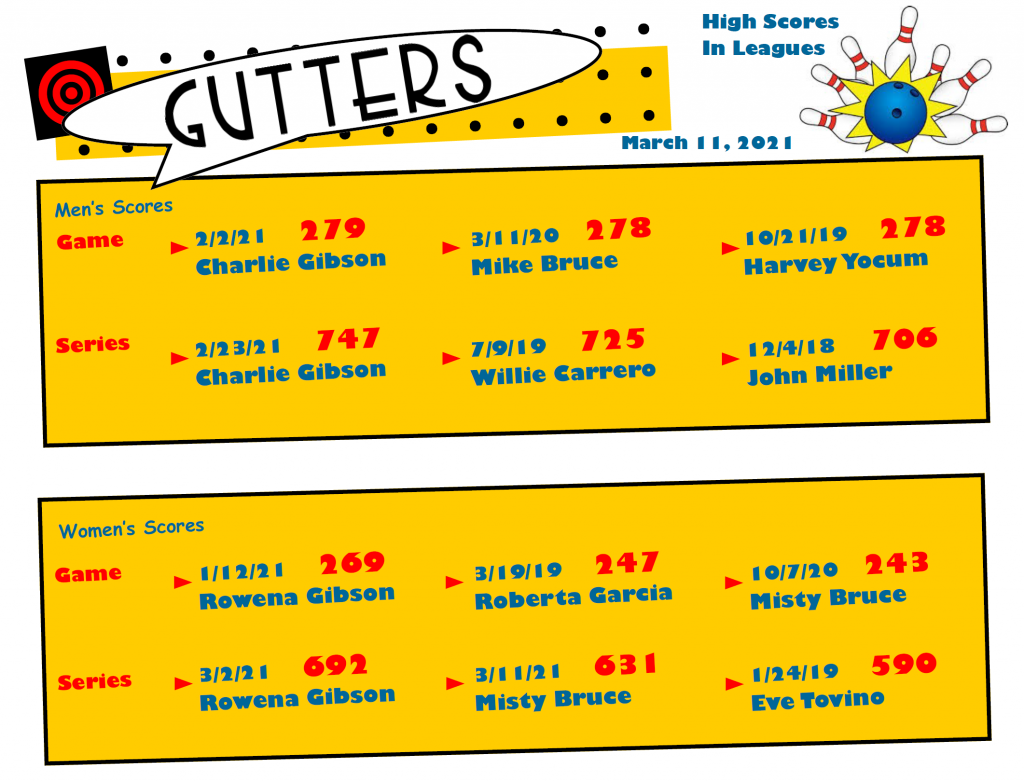 Ready to get in on the fun? Email leagues@taosbowling.com for more info or to sign up.
Standing Sheets Archive!
Upcoming Leagues
Upcoming Leagues Schedule
Taos Bowling Leagues are coordinated by Misty, contact leagues@taosbowling.com with any questions. Fill out the form below the schedule to sign up. Youth Sponsorship Application is HERE!
Day
League
# on Team
 Time
 Start
Type
Fees
# of Weeks
Est Prize Fund
SUN
Taos Youth Bowling League

(?)

2-4 TBD
12:30pm
August 21, 2022
Youths Ages 7-17
$150.00 full season fee
12
party & trophies
TUE
Winter 23 Pincatchers (Adult Mixed)

(?)

  Any mix of adult men or women. This league is USBC sanctioned and all bowlers must be a current member of the USBC. Our biggest and most competitive league. Contact: Misty

leagues@taosbowling.com

4
6:30pm
August 2, 2022
Adults, USBC Sanctioned
$25 per week
20
~$8000
THU
Fall 22 Thursday Trios (Adult Mixed)

(?)

3
6:30pm
August 18, 2022
Adults
$20 per week
12
~$1000
*All info on these schedules are subject to changes. Last updated on 6/30/22
More Info…
You do not have to be a good bowler to sign up! The leagues use a fair handicap points system. You'll just need to commit to the weekly schedule and payments for the length of the league you sign up for.
We have something for everyone!
Changes in League Rules
The United States Bowling Congress (USBC) has rolled back its rule about using cleaning agents on your ball during league play. Players may use isopropyl alcohol to clean their balls at anytime.
The USBC has also declared that using cross-lane during league play is not required for sanctioned leagues during this period of covid pandemic.
There is a new rule implemented recently about balance holes. You may not have any extra holes in your ball that you don't use. This only applies in our USBC sanctioned leagues.
And finally, there will now be the full lineage charge for each week for each bowler, even if you take an absentee score.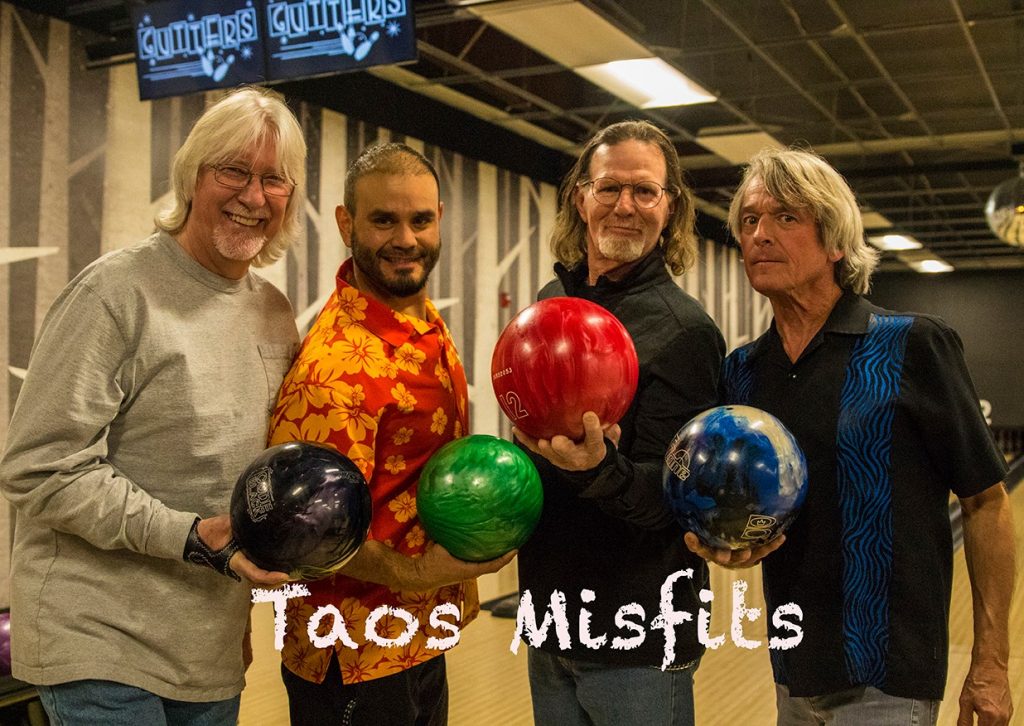 We can't wait to see you out there again!
Questions or Comments? Contact the Leagues Coordinator
About Taos Bowling Leagues
Taos Bowling Leagues is a non-profit organization managed by Misty Bruce. We are currently in the process of applying for our 501(3)(c) status. Taos Bowling Leagues is working in conjunction with Gutters Bowling Alley to develop a variety of bowling leagues and tournaments in Taos, NM.
It is our goal to provide a fun and respectful environment for our bowlers to improve their game, while following the official rules as outlined by the US Bowling Congress (USBC).  The current rulebook can be found here.
It is also our goal to create excitement about bowling for Taos' youth. Bowling is a lifetime sport, so it is very important to us to get the kids interested. Misty is taking USBC coaching classes in order to give kids the best tools to learn and progress. If you are interested in becoming a coach or sponsoring a junior bowler, please do not hesitate to contact us!