About Gutters Bowling Alley
Gutters is a brand new, 12 lane bowling center in Taos, New Mexico, as well as a full-service restaurant with beer and wine. Gutters is a USBC certified bowling center that offers a variety of leagues for all ages and skill levels.
In the beginning
It had been 32 years since the last bowling alley in Taos closed its doors. With a local need for affordable, family entertainment, Gutters announced its plans for arrival in February 2017 and broke ground in April 2017.
Gutters' construction was completed by December 2017 and opened their doors for business in January 2018.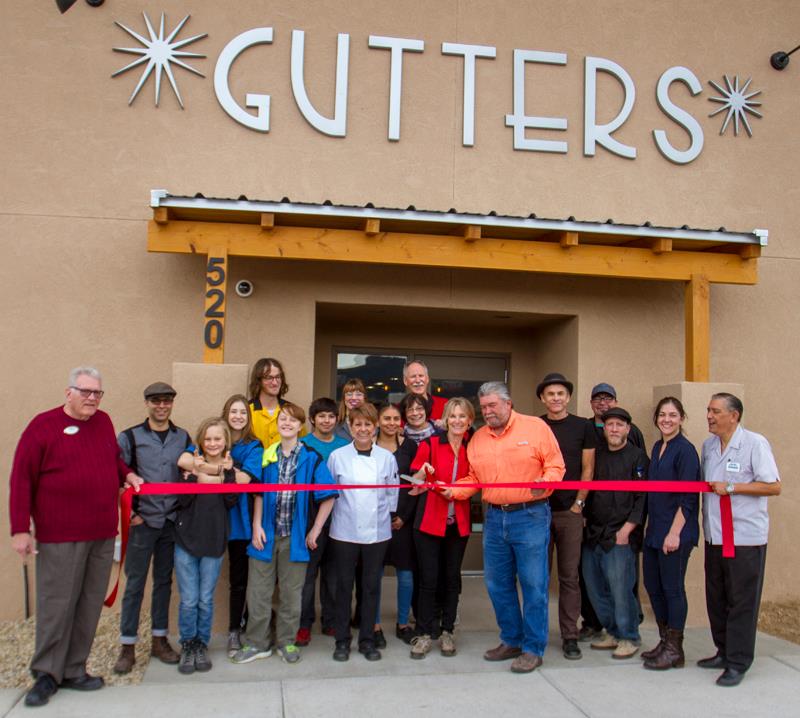 What's inside?
Inside Gutters is a beautiful 12 lane bowling alley, with a modern chic design, and state of the art Brunswick machinery and scoring systems. Their restaurant features a real wood-fired brick oven for authentic and delicious pizzas.
Gutters hosts a variety of fun events including cosmic bowling, monte carlo night, live DJs, and community events. Bowling leagues at Gutters have gained a lot of participation, with over 300 league bowlers in their first year!