Taos Gutters Bowling Alley
Gutters is a 12 lane new bowling facility that opened in 2018. Our goal in creating Gutters is to provide our community with a facility that can bring safe, fun, entertainment for all ages. We are looking forward to bringing enrichment programs to local schools, offering team building for businesses, and college credit for UNM students.
Gutters is a United States Bowling Congress (USBC) Certified bowling center. We offer a variety of bowling leagues for all ages and skill levels. Check our Taos Bowling Leagues page for information about our ongoing and upcoming leagues.
Taos Youth Bowling League Summer 2022 Season is starting SOON!
Click here to apply for a sponsorship!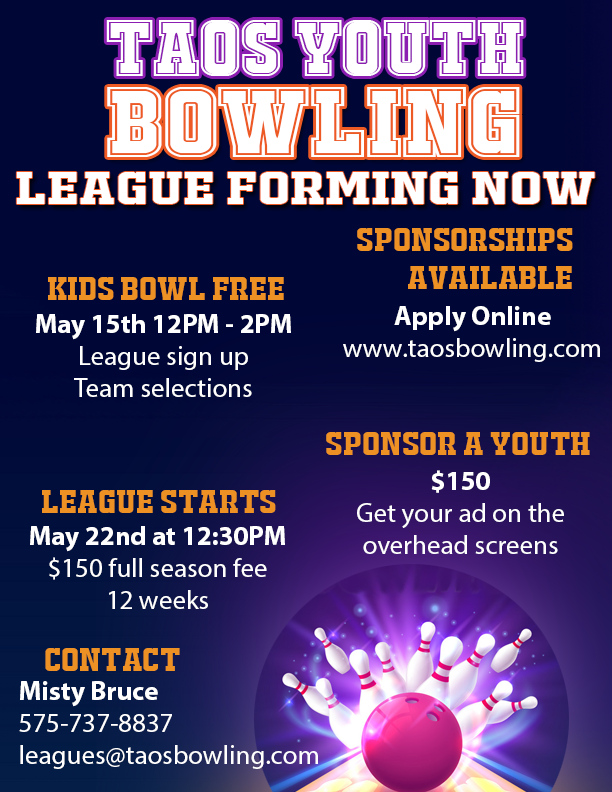 UPCOMING LIVE MUSIC SHOWS MAY 2022
All shows: $10.00 cover, kids 12 and under free
Friday, May 13sth at 7:00pm

Monkey Dog Rodeo

Two longtime Taosenos have joined forces with two new arrivals to create original alternative Western music.

Saturday, May 14th at 6:30pm

Bad Boys de Taos

New Mexico music variety band, playing rock and roll, country, oldies, 80s rock, cumbia, and international music.

Wednesday, May 18th at 6:30pm

Naomi Hannah & Friends

Acoustic originals and covers with three part harmony featuring Zoreiah Ratigan, Audra Rogers, Charley Bensusen and more.

Friday, May 20th at 7:00pm

Crooked and Cracked

Alternative folk with fiery banjo and fiddle and three part harmonies catching a Rocket Mountain sound.

Saturday, May 21st at 7:00pm

Chicken Sedan

Rockabilly secret agent surf spaghetti western roadhouse twang hotrod country!

Friday, May 27th at 7:00pm

Laguna Munta

Performing original music since 2010. Come listen to some good old Rock and Roll.

Saturday, May 28th at 7:00pm

The Chris Dracup Trio

Dance party to sweet beats of Afro Funk Soul Blues.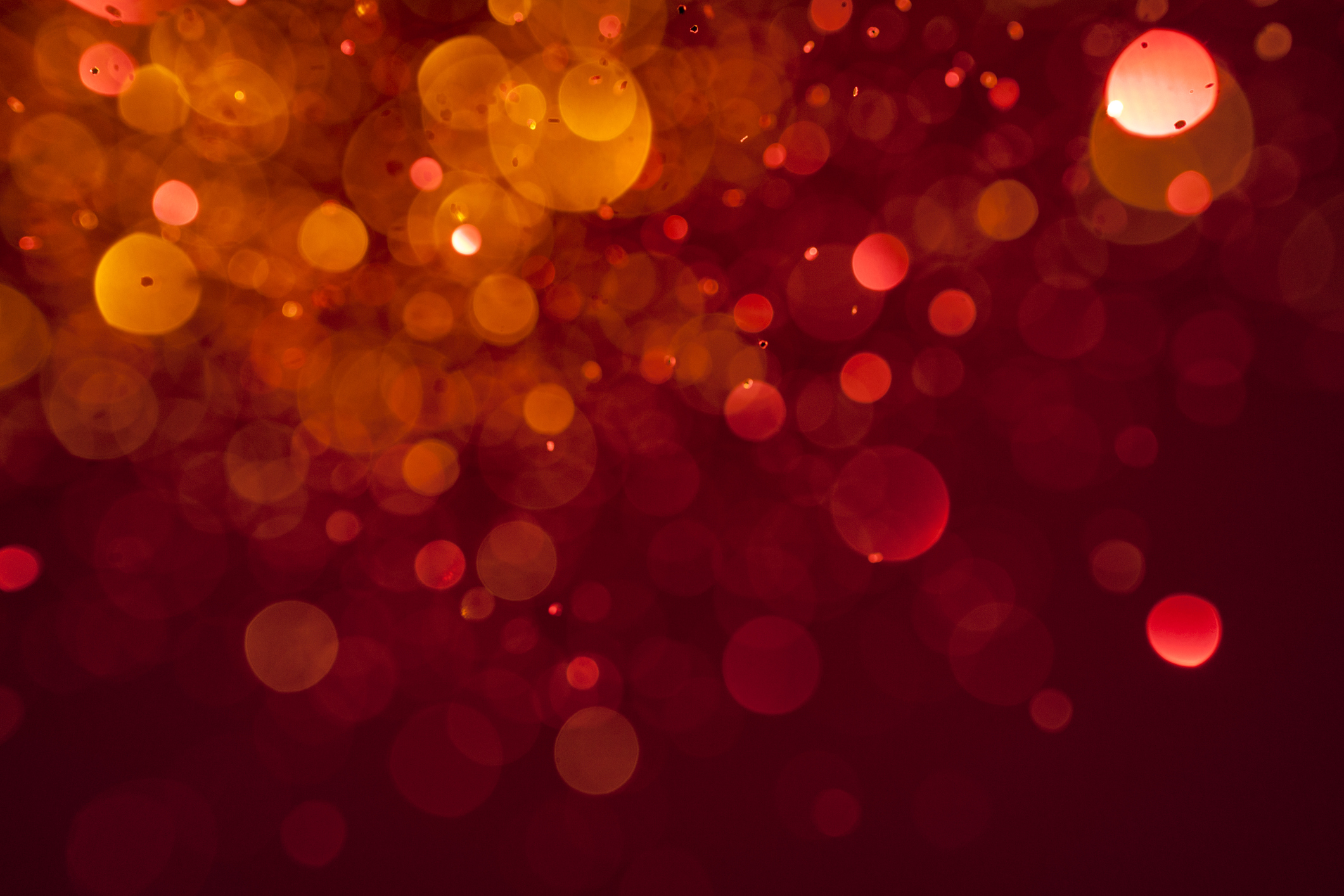 New restaurant by local chef Ky Quintanilla : Kyote Bites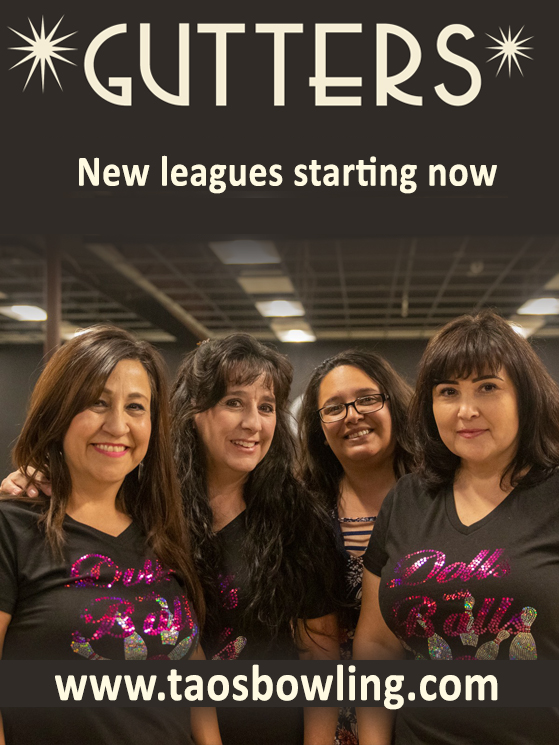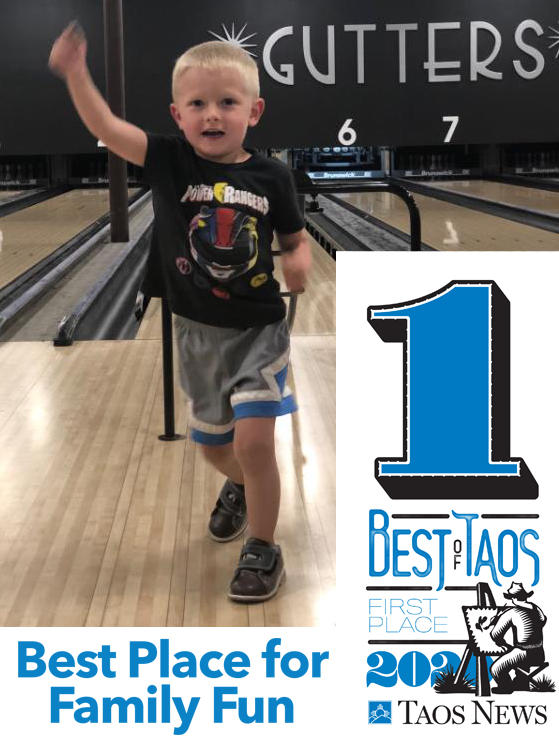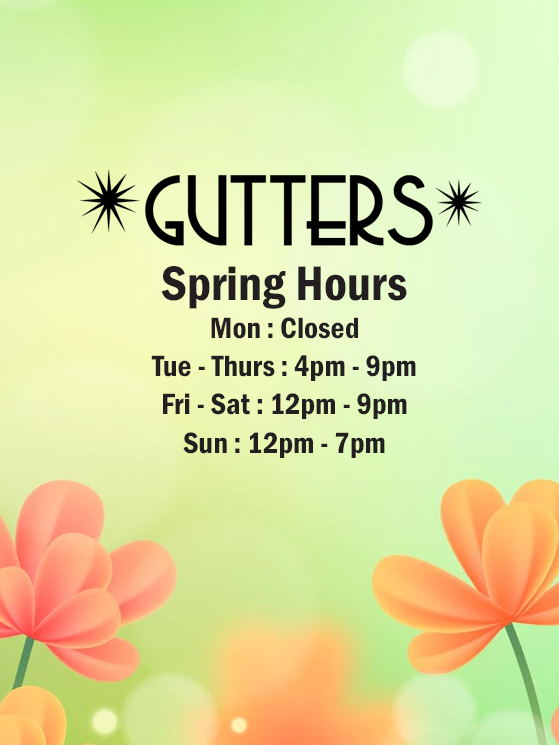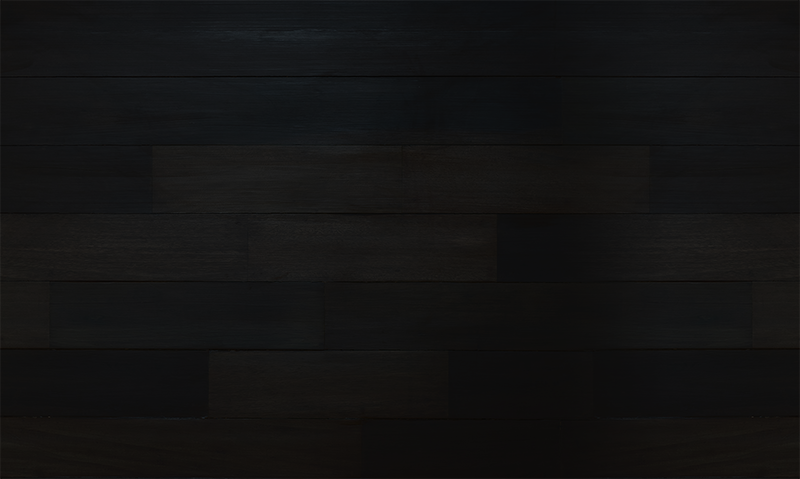 TAOS BOWLING LEAGUES!
Sign up for our mailing list to get the latest info about upcoming leagues!