Taos Bowling Leagues
Bowling leagues are rockin' and rollin' at Gutters! Here are the current top scores out of all the leagues so far!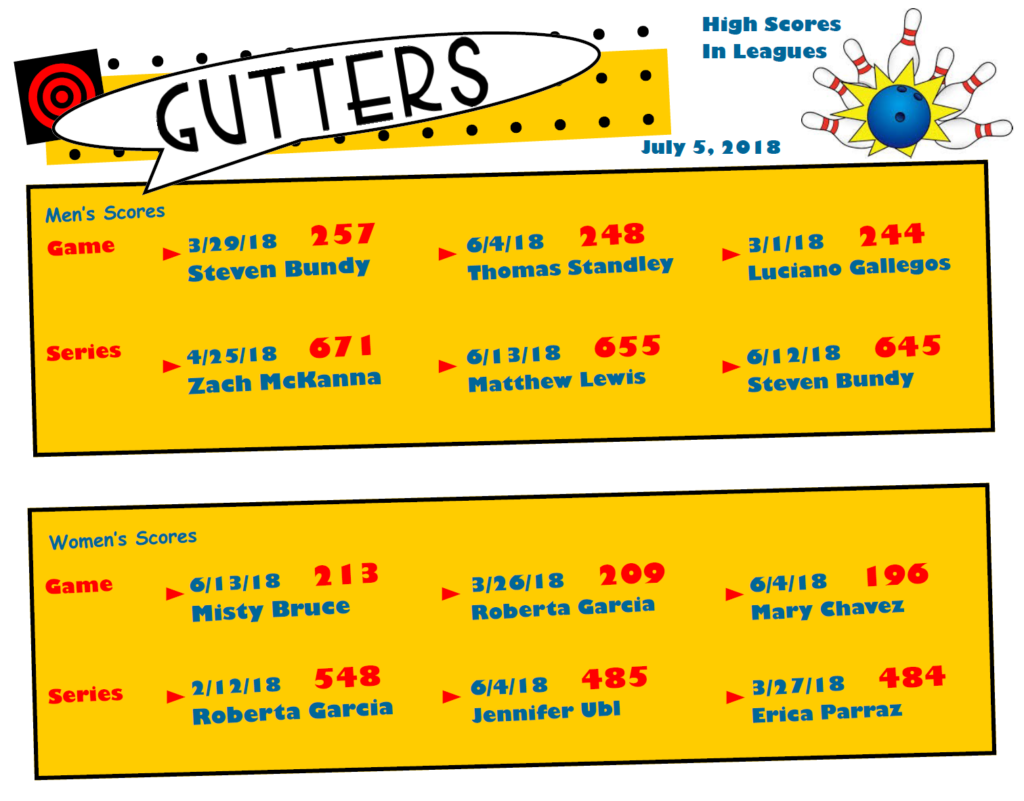 Ready to get in on the fun? Email leagues@taosbowling.com for more info or to sign up.
Summer 2018 Leagues are going on now!
Monday – Adult Mixed League
Tuesday – Adult Mixed League
Wednesday – Adult Mixed League
We will start new leagues in the beginning of September!
Previous Leagues
Winter-Spring 2018
Monday – Women's League
Tuesday – Adult Mixed League
Wednesday – Men's League
Thursday – Adult Mixed League
Questions or Comments? Contact the Leagues Coordinator